As a small business owner, you should always keep track of your finances. Knowing where your cash is coming from and going to is the key to effectively managing the needs of your business. However, if the word "Accounting" gives you the chills, don't worry! There are many accounting software programs in the market that can help you organize your numbers into financial statements.
10 Best Accounting Software For Small Businesses In 2023
We've written this guide on the 10 best accounting software programs for small businesses to speed up the selection process. The list is updated for 2019. No need for guesswork. Simply read the article and find out which one best fits the accounting needs of your business.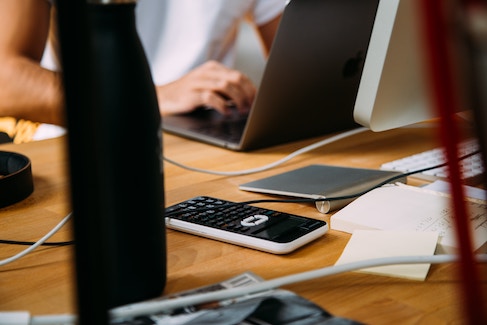 Freshbooks
Have you ever followed up an invoice with a customer and got the response, "What invoice? When did you send it?" If you have, then FreshBooks is the best accounting software program for you.
FreshBooks will show you the precise location where the customer opened the invoice. In addition, this accounting software program has a reliable time-tracking feature and can be integrated with various business apps. FreshBooks runs on both iOS and Android systems
Pricing
Light – $15 per month for up to 5 clientsPlus – $25 per month for up to 50 clients
Premium – $50 per month for up to 500 clients
Annual – Less 10%
Sage50 Cloud
Sage is an accounting software program that can also perform a few administrative tasks such as sending invoices, tracking payments, monitoring expenses, and computing your tax due. However, unlike other accounting programs, you will not get collaboration and time-tracking features with Sage. Likewise, payroll preparation is packaged separately. Sage is available for both iOS and Android systems.
Pricing
Pro Accounting – $46.83 per month per user
Premium Accounting – $72.41 per month per user
Quantum Accounting – $182.91 per month per user
Annual Plans are available.
Zoho Books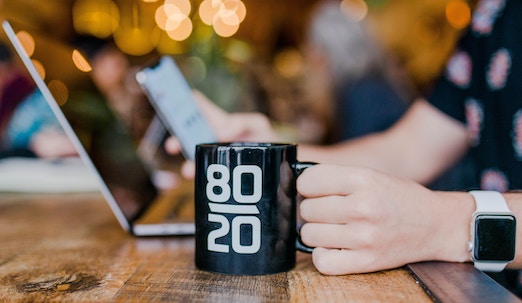 Zoho has a reputation for being the easiest accounting software to use. If you are intimidated by cash flow statements, Zoho can do these for you. The company is also has a solid reputation for its excellent customer support service. Other outstanding features of Zoho include the option to accept online payments, preparation of balance sheets, and a very user-friendly and highly-navigable dashboard. Zoho is available for iOS and Android.
Pricing
Pricing: Basic – $9 per month per organization
Standard – $19 per month per organization
Professional – $29 per month per organization
Annual Plans are available at discounted prices.
Kashoo
Kashoo is a program that can simplify accounting for a small business. You can find all the features you need in Kashoo: Customizing invoices, report generation, document sharing, and tracking of expenses. Kashoo can also be integrated with payment platforms like BluePay and Stripe which give bank updates and can handle credit card transactions. Kashoo is only available for the iOS system.
Pricing
Annual – $16.65 per month or $199.95 per year
Pay As You Go – $29.95 per month.
OneUp
OneUp is ideal for retail businesses and e-commerce which need accounting software with a reliable inventory management system and manage pricing. This program is often referred to as a "double-entry" accounting solution. You can sync the software with your bank account and categorize entries. You can also validate suggested entries in order to fast-track how your books are organized and completed. OneUp is available for the iOS and Android systems.
Pricing
Self – $9 per month
Pro – $19 per month for up to 2 users
Plus – $29 per month for up to 3 users
Team – $69 per month for up to 7 users
Unlimited – $169 per month for unlimited users.
Intuit QuickBooks Online
If you want the complete suite of accounting services, Quickbooks is the one for your business. It has all the bells and whistles that will be of great value for entrepreneurs who are looking into rapid expansion.
What features are we talking about? For starters, QuickBooks has Receipt Capture, the ability to track expenses and income, transmit invoices, receive payments from clients and customers, calculate estimates, monitor your sales and taxes, organizes receipts, manage inventory, time-keeping, and run payroll. You can also integrate QuickBooks with various online platforms such as Shopify, PayPal, and Square. QuickBooks is available for both iOS and Android systems.
Pricing
Simple Start – $7 per month per user
Essentials – $17 per month up to 3 users
Plus – $30 per month for 5 or more users.
Wae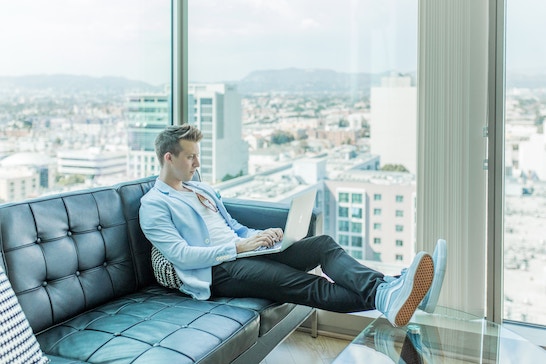 For freelancers and small business owners that only have a handful of employees, Wave could be your best accounting solution. First, many of its built-in services are free of charge. These services include both transaction and invoice management. Second, it is easy to keep your bookkeeping updated because your data can be synced with the program's software.
To be clear, Wave is limited in scope and function. Small businesses that require more services are better off choosing the other accounting programs featured in this article. But for businesses that do not have complex accounting systems, Wave is your best option. Wave is available for iOS and Android systems.
Accounting – Free
Invoicing – Free
Receipt Scanning – Free
Online Payments – 2.9% + $0.30 per transaction
Payroll – $35 per month base fee in tax service states and $20 per month base fee in self-service states.
Xero
Xero is the accounting software solution for mobile businesses. If you're always on the move, you can run Xero from your smartphone or tablet. Basic functions of Xero include the creation of customized invoices, inventory management, prepare Purchase Orders, and retrieve financial reports for a business review on-the-go. Likewise, you can sync your bank account for quick and convenient online banking. Xero is available for iOS and Android systems.
Pricing
Starter – $9 per month
Standard – $30 per month
Premium – $70 per monthGoDaddy.
Bookkeeping
If your business sells products on eBay, Amazon, and Etsy, get GoDaddy Bookkeeping as your accounting solution. GoDaddy Bookkeeping can import data from those online platforms and your bank account to create customized invoices and calculate your quarterly tax payments. GoDaddy bookeeping is available for iOS and Android systems.
Pricing
Get Paid – $4.99 per month
Essentials – $9.99 per month
Premium – $14.99 per month.
AccountEdge Pro
AccountEdge Pro is ideal for entrepreneurs who are mobile and those who are mostly based in the office. Its features cover double-entry accounting processes from time billing to inventory management. For those who prefer a solution that is more geared towards mobile business, choose the cloud-based option. AccountEdge is available for iOS and Android systems.
Pricing
AccountEdge Pro – $399 one-time fee
AccountEdge Basic – $149 one-time fee
Conclusion
If you're still a bit confused as to which accounting software program will provide the best solution for your business, here are 3 tips on how to finalize your selection:
Find Out What Your Business Needs
If you're a retailer of physical products, then an accounting program that provides inventory management and the preparation of invoices is the best for you.
Determine Your Budget
You may like the bells and whistles but if you can't afford them, choose the one with the best features to fit your budget.
Conduct Research
Are you targeting the international market or the foreign market? If your products and services are meant for the local market, there is no need to spend for an accounting solution that can handle the global market. The bottom line is to choose the accounting software program that best fits your business. It is easy to upgrade some of these programs or to switch to another if your business increases in scale.