If you want to maximise the value of your hard-earned money, don't open an account with any of the big banks in the UK until you've read our article. We've taken the next step and removed the guesswork for you.
Give it a quick read-through and find out what these top banks are offering a business bank account package.
Business Bank Account Definition – What Are They?
Business banking accounts are intended for both start-ups and established businesses. Banks usually charge for business customers a monthly or annual fee, although some waive the charge for a two-year period for new customers and startups.
Like personal banking accounts, company banking accounts allow users to make deposits and withdrawals, use debit cards for purchases, and apply for an overdraft.
Main Benefits Of A Business Bank Account
The greatest benefit of an independent bank account is that it lets you classify business expenses from your personal account for tax purposes.
Using personal accounts for business purposes is the cheapest option, but separating the accounts makes it easier to organise information for tax purposes and keep track of tax-deductible business expenses.
Having an account in the business name as opposed to your name will look professional, which means that payments can be made directly to the company, as opposed to to you personally.
You may also deposit checks made out and build up credit with the company, significantly improving your chances of receiving a business loan and or credit card.
Banks may provide professionals with other resources, such as a local relationship manager and online tools that can help manage their books and invoices.
Business Banking Comparison – How To Compare:
There are many factors to consider when comparing business bank accounts, and the best account for your business will depend on your specific needs and financial situation. Here are a few things to consider when comparing business bank accounts:
Fees
Look for an account with low fees or no fees for common transactions, such as account maintenance fees, ATM fees, and check processing fees.
Interest rates
Some business bank accounts offer interest on the balance in your account. Compare the interest rates offered by different accounts to see which one will give you the best return on your money.
Services
Consider what services the bank offers that may be useful for your business, such as online banking, mobile banking, merchant services, and business loans.
Customer service
Look for a bank with a good reputation for customer service and that has a track record of helping small businesses succeed.
Location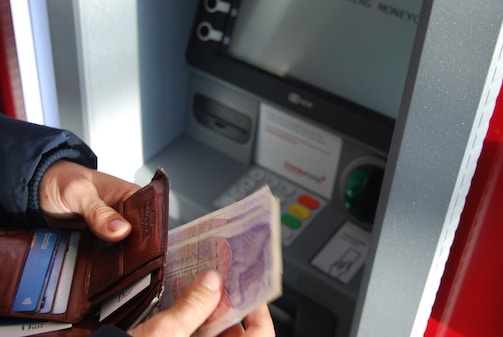 Consider the location of the bank and whether it is convenient for you to visit in person or access through online and mobile banking.
It's a good idea to compare the features and fees of several different business bank accounts before making a decision. You may also want to consider talking to a financial advisor or business mentor to get their insights and advice on the best business bank account for your needs.
Here you can find the top-rated enterprise bank accounts for single sellers and small companies with no minimum monthly revenue requirements.
When comparing business bank accounts in the UK, there are several topics to consider to ensure you find the right account for your specific business needs. Some of these topics include:
Overdraft Facilities
Overdraft facilities can provide your business with access to additional funds when needed, acting as a safety net during cash flow fluctuations. When comparing bank accounts, consider the overdraft limits and associated fees, interest rates, and repayment terms.
Introductory Offers
Some banks offer promotional deals for new customers, such as free banking for a certain period or reduced fees. Compare these offers to see which one provides the most value for your business.
Online and Mobile Banking
Online and mobile banking capabilities are essential for managing your business finances efficiently. Compare the digital features and user experience provided by different banks, including ease of use, available tools, and integration with accounting software.
Branch Access
If your business requires in-person banking services or cash handling, consider the availability of local bank branches and their opening hours.
Additional Services
Many banks offer additional services to business customers, such as credit cards, loans, merchant services, and insurance products. Consider the range of services offered by each bank and whether they meet your business needs.
Account Types
Depending on your business size and requirements, you may need a specific type of business account, such as a startup account, a non-profit account, or a high-volume account. Compare the various account types offered by banks to find the most suitable one for your business.
By examining these topics, you can make an informed decision when comparing business bank accounts in the UK, ensuring that you choose an account that best suits your business's unique needs and financial situation.
Additional fees may apply, for example, for foreign exchanges, bulk deposits, and CHAPS payments. We have excluded some of the more digital-only options because they do not have the same levels of security. Still, get the full list in the section below.
Best Business Banks
The best bank for you will depend on your businesses individual requirements. The guide above will help you figure out what these are for you. Having said that we detail some of the more prominent banks that offer business accounts:
Cash Plus
Cashplus was the recipient of the Top Challenger Bank award in 2017 from Paybefore. The award is given to banks which have consistently provided the best in customer care in convenience.
Cashplus points to their fast processing of payments, automated service, innovative new products, and their practice of not charging its customers any maintenance fees.
What can you expect when you sign up with Cashplus?
Fast online processing service
Automated system that uses the latest accounting software
No need for a credit check
Packaged with a Business Mastercard
Fast approval; use it right away once you are approved
Easy and convenient payment system; simply visit any UK Post Office
Gain 24/7 access to your account via mobile app or online customer support service
Only pay a one-time annual fee of GBP £69; no recurring monthly fee
Lloyd's Bank
Lloyd's Bank started out in 1765 and remains one of the largest providers of financial services in the United Kingdom. Unlike other banks, Lloyd's customises the bank account package according to the business performance of the client. Whether you are a startup or a company that has been in business for decades, Lloyd's Bank has something to fit your business needs.
What can you expect when you sign up with Lloyd's Bank?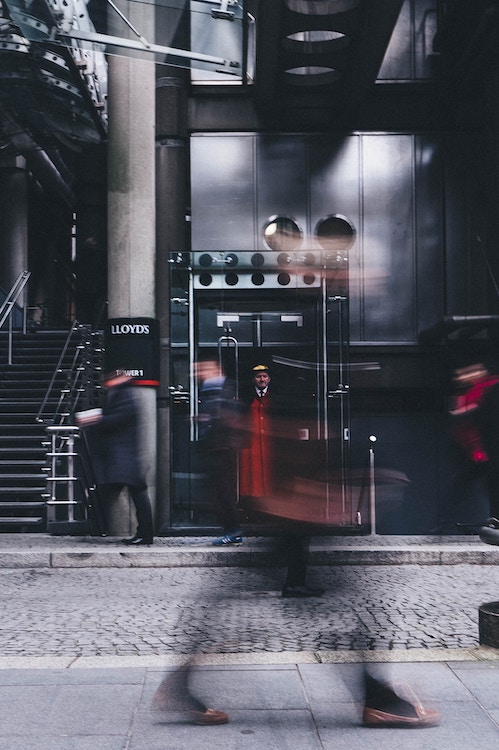 Easy to follow pricing system
Available cost calculator online
Make electronic payments without having to pay fees
Updated technology and tools for your business
Withdraw from the cash machine without any charge
Download the mobile app for convenient banking
Use your Debit Card without worrying about transaction fees
World class customer support services from the UK office
New businesses get free 18-day business banking service
Metro Bank
If you are thinking of using Metro Bank's services, please take note that the bank has a number of requirements. First, you have to be at least 18 years old to open an account. Second, your balance sheet should show your business has a turnover of at least GBP 2 Million. If you have shareholders, 50% of the shares must be held by residents of the UK. Lastly, at least 50% of your directors should be residents of the UK. Metro Bank is not so popular but its brand of service appeals to newer businesses.
What can you expect when you sign up with Metro Bank?
Hands-on service extended by local bank managers
Banking made easy with its mobile app
Availability of 24/7 customer support
Banks are open 7 days a week
No monthly maintenance fees if your bank balance stays above GBP 5,000
If your balance stays above GBP 5,000, you get 50 transactions free- of- charge
Bank of Scotland
Bank of Scotland is part of the Lloyd's Banking Group and is one of the oldest banks in the United Kingdom. It was founded in 1695. Bank of Scotland offers a wide range of products and services including credit/debit cards, loans, and overdrafts. If you're thinking of banking with the Bank of Scotland but are unsure of the costs, you can access their online current account calculator and find out what the corresponding fees and charges are.
What can you expect when you sign up with the Bank of Scotland?
Access to a wide range of banking products and services
Easy-to-follow pricing system
The Business Knowledgebox – a collection of online reports and reference materials on anything and everything related to business
Cash withdrawals without the need of an ATM
Customer support through multiple points of contact – phone, online, and in-branch
Electronic transactions without charges and fees
A dedicated switch team that can guarantee a successful transition within 7 days.
Barclays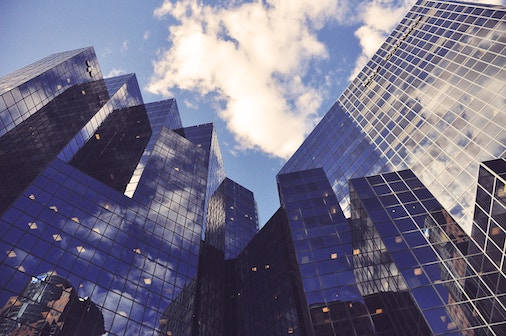 Barclays is one of the UK top banks that places a premium on customer loyalty. Using a formula that calculates your tenure with the bank and the credit turnover per annum, Barclays will credit to your account a percentage of the monthly charges.
On average, the amount of the pay-out will range from 5% and 50% of the total monthly charges.
You can choose from a Payments Plan and a Mixed Payments Plan. The Payments Plan is ideal for businesses that transact electronically or those that primarily do online banking.
The Mixed Payments Plan was designed for businesses that transact through traditional means – cheques and cash among others.
What can you expect when you sign up with Barclays?
Customer support for handling issues, concerns, and complaints
Pricing plans that are customized per type of business
Insurance services from Allianz
For those who choose the Payments Plan, there will not be any charges on your electronic transactions
Full-range of business products and services
Company-sponsored business review to assess if you have subscribed to the right plan
Dedicated switching team
Special services are available for those in the social housing and agricultural industries
Loyalty benefits for long-tenured customers
Yorkshire Bank
Another one of the older banks in the United Kingdom, Yorkshire Bank was founded in Halifax in 1859. Yorkshire Bank offers 2 types of business bank accounts.
The Business Choice Account's main feature is a credit interest that is linked with the base rate of the Bank of England. The Business Current Account offers free 25-month banking service that is perfect for new clients and start-ups.
What can you expect when you sign up with Yorkshire Bank?
Available for businesses that generate a turnover of under GBP2 Million
Wide network of bank branches
Simple and convenient switching process
Unlimited withdrawals although fees may be charged
Accessible customer support services
Customized reporting system
Availability of online services
HSBC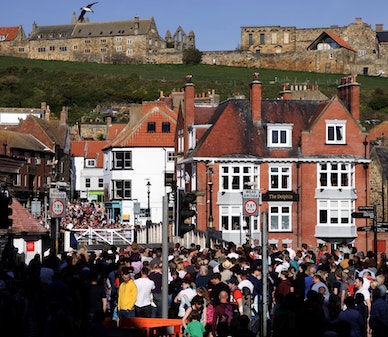 HSBC is not just among the top banks in the UK. It is also one of the biggest banking groups in the world.If you are planning to bank with HSBC, you can avail of the 12 months introductory offer where all bank charges and fees are waived.
Once the introductory period is over, the customer will have a choice of 2 business banking packages that combine a mix of free transactions and fixed maintenance fees.
The Electronic Banking Tariff offers free online transactions but a small fee is charged on cash transactions. The Small Business Tariff will charge a small fee on cash transactions and a higher fee for online transactions. For start-ups, the bank offers an introductory period of 18 months.
What can you expect when you sign up with HSBC?
Multiple access points for its banking services
Wide network of branches at Post Offices
Free introductory period ranging from 12 to 18 months
Businesses that generate a turnover of GBP 2 Million will qualify for HSBC's Best Tariff Promise
Fixed price post-introductory offer for 12 months
Available consultation from the bank's Business Specialists
Availability of face-to-face business reviews
For businesses that have international operations, HSBC can provide trading advice
TSB
TSB was founded in 1810 and is also part of the Lloyds Banking Group. If you plan to transfer banks, TSB will dedicate a team to handle the switch so that your business can continue to operate without a hitch.
Like most banks, TSB's introductory packages will not include charges and fees. Once the introductory period is over, you can choose from 3 business banking options.
The first one is called Fixed Fee Account which is has a 3-tier payment structure. Transactions will have fixed charges but have different monthly fees. The second option is called the Business Extra Tariff. It will not have a monthly fee.
However, you will be charged for every transaction. The third option is called the Electronic Business Tariff. This was conceptualised for businesses that predominantly do online banking transactions. With this option, there are no monthly fees and you will be charged every time you transact with the bank.
What can you expect when you sign up with TSB?
Faster processing of payments
18-months of free banking services for new customers and businesses
Ability to export your statements into the finance package of your choice
Dedicated team to make switching faster and more convenient
Receive updates regarding your account through text alerts
Choose the tariff package that suits your needs
More than 500 branches to transact with
Access your account via phone or online
Consult with an expert Business Advisor
Santander
Santander is a multi-awarded institution and is a subsidiary of Banco Santander, one of the most recognisable global banking brands in the industry. Banking with Santander is easy and convenient.
The bank has incorporated a simple payment structure which ranges from GBP 7.50 to GBP 40 per month with a cash deposit limit that is set from GBP 1,000 to GBP 10,000.
Standard transactions which involve cash withdrawals, payments, and cheques generally do not involve fees although some restrictions may apply. Non-standard banking transactions such as CHAPS payments, change giving, and foreign exchange are charged corresponding fees.
What can you expect when you sign up with Santander?
Availability of an online calculator so you can find out the cost of signing up with the bank
Simple and easy to follow payment structure
Availability of online and mobile banking channels
Option to bank at their Post Office branches
Low monthly interest of 0.10% gross on credit balances