More popularly known as cash registers, an EPOS or Electronic Point-of-Sale system does more than facilitate payments for goods, giving the correct change, and handing out a receipt. Read on to find out more…
Today's POS systems collect key data that you can use to assess profitability and accurately track business performance.
Innovations in technology have made it possible to have POS systems that can also monitor inventory levels, evaluate sales data, build customer relationships, and manage your staff.
There are many POS systems available in the market with new systems it seems being released every other week such as the good till a UK based company. How would you know which one is the best for your business? The good news is we have taken away the guesswork. Read on and find out which is the best POS system for your small business in 2019.
How To Compare POS Hardware & Software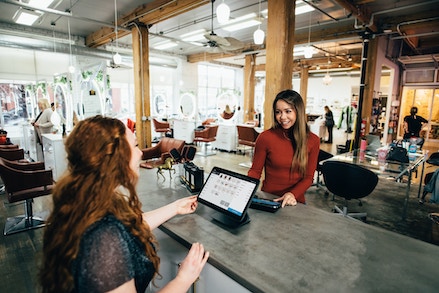 We came up with a comprehensive criteria for evaluating the best POS systems in the market. Our criterion included transaction fees and other charges that are billed on a monthly basis.
We also considered the availability of reliable customer support, the types of devices needed by each POS, and whether the system operates using cloud-based technology or through a hybrid solution.
Our intent is to give you the best and most accessible POS systems to keep your data protected and safe.
The criteria:
• Pricing/Affordability
• Availability of Customer Service
• Availability of Integrated Systems
• Level of Difficulty/Ease of Use
• Availability of Built-In Sales Support
• Capability to Manage Inventory
• Systems to Manage Personnel
• Availability of a Programmable Customer Relationship Management (CRM) System
Best 6 POS Systems For Businesses In 2023
Below is a quick review of the top 6 point of sale systems available.
1. Lightspeed Retail
From just £69 per month, Lightspeed Retail might be more expensive than other POS systems. However, you could check the price offered by other stores. Another option is to ask Lightspeed directly for a quote. If you want to be sure of your choice, Lightspeed Retail can give you a free 2-week trial.
Unlike Square POS, Lightspeed Retail does not come with its own payment processor. This can be a let-down for some considering the cost of the system. The advantage of this setup is that you can compare transaction costs and get the lowest one for your business.
You might end up spending another £160 on add-on features to make Lightspeed Retail comparable to other POS systems such as ShopKeep.
Pricing:
Point of Sale app; from £69 monthly
Cost of processing fees; select your own payment processor
iPad hardware kit; includes stand, printer, cash drawer, Bluetooth scanner, and receipt paper
Special Features:
Inventory Management System
Generates comprehensive multiple retail reports
Provides its own Retail Customer Management system
2. Square POS
If you are concerned about paying monthly recurring fees, Square POS should be on the top of your list. It already comes with a built-in processor to manage all payments plus valuable software programmes to help you run your business.
You can opt for the version with the monthly fees if you want to avail of additional features such as more tools for your business. The company provides reference modules which are not expensive. If you prefer, you can only get what you need.
Square POS is also one of the few systems that can handle offline payments. This will come in handy if you are in transit and there is no internet service.
If there is a knock on Square POS, is that it does not have the advanced features of the other POS systems listed in this article. Square POS can generate sales reports which you can use for reference, but the other brands can produce more comprehensive studies for your business.
Other features of Square POS:
Pricing – The free POS app version has the following features and corresponding charges:
Square Reader: Accept chip and PIN cards, contactless cards and mobile payments. £29 + VAT
Chip and PIN or contactless payments: Accept every major card for the same rate. 1.75%
Typed in card payments: via phone with Virtual Terminal, or use invoicing or eCommerce payments. 2.5%
A ton of useful tools and added extras: Including point of sale software, real-time analytics, PCI compliance and much more. fee
Dock for Square Reader: £19 + VAT
Square Stand: The ultimate iPad POS stand built for every business. £96 + VAT
Instant Deposit: Next business day deposits come free as standard, if you need your money faster use Instant Deposit to get money in your bank account within 20 minutes. 1% of deposit amount
Special Features:
Capability to manage inventory
Generate customer profiles
Generate Sales reports
Manage the work of your staff
3. ShopKeep
Small and medium-scale businesses seem to prefer ShopKeep due to its personalised approach to customers. This POS runs on cloud-based technology which makes it accessible to mobile devices. With ShopKeep, you can customise the system's key features such as the dashboard and the inventory management program.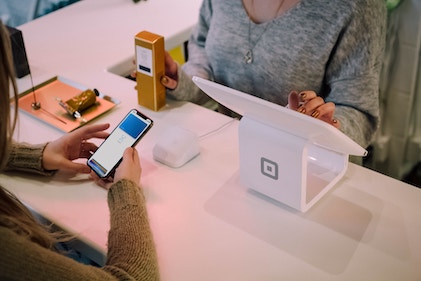 You can get a free version of ShopKeep's software. However, its features are quite limited in scope. Restaurant business owners may be disappointed that ShopKeep did not include a table mapping programme among its features.
Pricing
Pricing is done a bespoke basis. You will need to contact for specific cost for your business. Shopkeep are now not showing any upfront prices at all but here are their previous quoted prices (only in US dollars):
ShopKeep Payments; interchange-plus + transaction fee
Mobile Register Kit; $198 including iPad mini enclosure and magstripe
Choose Your Own Payment Processor; Interchange-plus + gateway fee
Special Features:
Inventory Management System
Programme to help you manage your staff
Generates multiple reports such as staff, sales, inventory, and customer
Integrated payment solution ensures you of the lowest rates for ShopKeep Payments
4. Toast
What ShopKeep can't do, Toast can deliver. ToastPOS includes programmes to support back-of-the-house and front-of-the-house restaurant operations as well as its own payment processing system. Unlike other POS systems, Toast runs on Android. This may put off those who prefer iOS.
Perhaps the biggest shortcoming of Toast is that once you acquire the programme for your restaurant or bar, you will be tied into its payment processing system. This means you won't have the option of shopping around for competitive rates.
Pricing
All Toast pricing is in USD only
Point Of Sale App; $79, Monthly
Toast Go; $600 includes handheld POS, card reader
Installation; $499
Starter Bundle; $899 includes 10" terminal, flip stand, and magstripe card reader
Toast POS Payments; undisclosed but reportedly fixed fees
Special Features
Inventory Management System
POS Menu Management System
POS Reporting for sales, labor, tips, guest count, and turnover rate
Add on features including the option to handle food delivery orders from your website
5. Shopify
E-commerce is a growing segment in the retail industry. If you are planning on starting your own online retail business, Shopify should be the right POS for you. The great thing about Shopify is that the system is adaptable. It can accommodate multiple channels which means you can use it for a brick-and-mortar location, during events, and if you sell via social media platforms.
Users love Shopify for its highly navigable platform. 24/7 customer support is also available although there have been complaints on how issues have been handled. In particular, the waiting time for phone-in customer service can be quite long.
Like other POS systems, Shopify does have its share of shortcomings. Retailers may lament the fact that it does not have tools for cost management purposes and a CRM feature.
In terms of pricing, Shopify offers different monthly plans to fit your budget. The plans start out as Shopify Lite then moves up higher in the pricing scale from Basic Shopify, Shopify, and Advanced Shopify.
Pricing
Shopify only quote their prices in USD:
Variable according to plan; Shopify Lite costs $9/month while Advanced Shopify costs $299/month
Processing Fees will vary according to plan
Third-party processor fee will vary according to plan
Special Features
Inventory Management System
Sales reports are only available on Shopify and Advanced Shopify plans
Reports include sales, trends, sales totals, sales based on day and time of year, and customer reports
Multiple sales channels; sell in a physical location, online, or via social media
6. Vend
Vend is one of the most popular POS systems in the world. Businesses that have a loyalty programmes will benefit greatly from Vend. You can also generate multiple reports and have access to programmes that will help you keep track of the different areas of your business.
Like the other POS systems discussed in this article, Vend also has its own inventory management system. However, the inventory management system falls short of Lightspeed Retail's capabilities. If you want better tech support service, be advised that you will have to pay extra for it.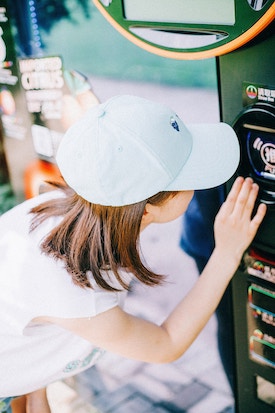 Aside from its high cost and comparatively weak inventory management programme, Vend gets high marks from users for the loyalty programme, versatility, and gift cards.
Keep in mind that Vend does not have a built-in payment processing system. However, it can integrate with PayPal, Square, and Worldpay.
Pricing
Lite version: £49/mo (per year), £59/mo (per month).
Pro version: £69/mo (per year), £89/mo (per month)
extra licence: £39/mo (per year), £49/mo (per month)
Special Features
Availability of features to support loyalty programmes
Availability of a CRM
Inventory Management System
Generates sales reports
Conclusion
Today's POS systems can do more than just manage payment transactions. They have features that help you manage your business. A POS is basically a one-stop system that can handle payments, generate sales reports, and provide valuable data so you can get a better idea of business performance.
Choose a POS system that best fits your business needs. You cannot go wrong with the systems that we have recommended.