QuickBooks Online Or QuickBooks Desktop: Which One Is Better For Your Business? In order to run a successful business, you need a reliable accounting system to keep track of your money. QuickBooks is a brand that has been synonymous with the best accounting software for businesses of all sizes.
QuickBooks Desktop was the first version to be introduced to the market. For the reason that the Internet was becoming predominantly mobile, the online version was released much later. Based on sales, it would seem that more small businesses prefer QuickBooks Desktop. However, the company claims that many of the enterprises which initially purchased the desktop version are converting them into QuickBooks Online. This data supports the statistic that 80% of first-time QuickBooks customers prefer Online over Desktop.
To be clear, there are differences between QuickBooks Online and QuickBooks Desktop. The most notable difference is that QuickBooks Online does not require any installation unlike the desktop version. Which one should you use for your business: Desktop or Online? The best way to make an educated decision on whether to choose Desktop over Online is to learn their advantages and disadvantages.
The Differences Between QuickBooks Desktop And QuickBooks Online
Because QuickBooks Desktop was developed before QuickBooks Online, the program has undergone upgrades and updates over the years and thus, is the much more powerful version of the accounting software program. However, you can improve the functionality of QuickBooks Online simply by downloading QuickBooks apps that will add new features to the current version of the software.
Some of the features that you can add to your QuickBooks Online app cannot be found on QuickBooks Desktop. These features include:
Ability to schedule and transmit transactions.
Include document attachments, images, and affix signatures.
Track software changes and review all transactions with the use of the audit log.
Professional-quality management reports that are ready whenever you need them for business presentations.
Categorize banking rules by location, dollar value, percentage, and class.
Overall, QuickBooks Desktop is the better choice if you need an accounting system that can manage a large inventory of products and keep track of your manpower costs. This is why large retailers prefer desktop over online. In addition to Inventory Management, QuickBooks Desktop offers the following features which cannot be supported by QuickBooks Online: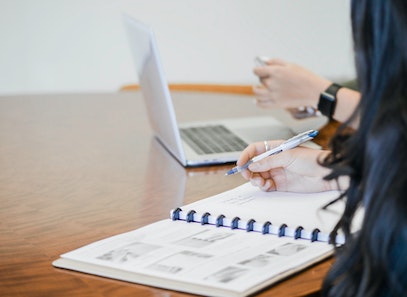 Data Entry
Prepare invoices per batch
Enter batch transactions and timesheets
Categorize billing levels
Reporting
Financial forecasting
Preparation of balance sheets
Categorize reports by type of industry
Accounting
Availability of tools to analyze client data
Ability to condense files
Ability to backup and restore files
Job Costing
Comparison between projected and actual job costing
Payroll costing
Tracking of mileage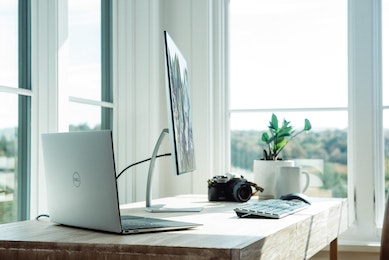 Inventory
Track sales orders
Design manufacturing features
Partial receipt versus purchase orders
Now, for what could be the most important consideration – which one is more affordable? Here is a rundown of the costs associated with getting QuickBooks Online for your business:
Simple Start: $20 per month
Essentials: $40 per month
Advanced: $45 per month
Plus: $70 per month
Additionally, if you buy QuickBooks Online right now instead of availing of the free trial, you may get a 50% discount on your first 3 months. What about QuickBooks Desktop? To acquire QuickBooks Desktop, you have to pay a one-time fee which will cost you more money.
Are There Alternatives To QuickBooks Desktop And QuickBooks Online?
If you're not too convinced about the capabilities of either QuickBooks Desktop or QuickBooks Online to manage your finances, here are other accounting solutions for you to consider:
QuickBooks Self-Employed
This version of QuickBooks is perfect for the single-proprietor. It has all the features you need to manage a small-scale business:
Separate personal from business expenses.
Calculate your quarterly tax payments.
Maximize Schedule C deductions before filing your taxes
QuickBooks Self-Employed will only cost you $10 per month. You can get 50% off from your monthly subscription simply by foregoing the free trial period.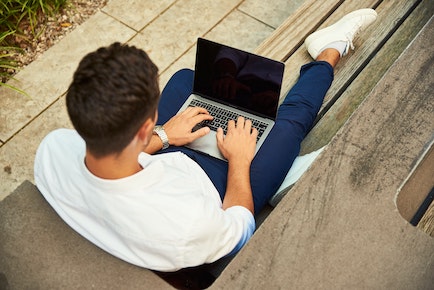 Alternatives to quickbooks
Xero Accounting
Xero Accounting is a cloud-based software that you can access from your mobile device. All you need is an Internet connection and you can manage your accounting needs from anywhere. Xero's functionality is comparable to QuickBooks Online – and is cheaper:
Early – $9 per month
Growing – $30 per month
Established – $60 per month
Wave accounting
Perhaps the biggest advantage of Wave Accounting over QuickBooks Desktop, QuickBooks Online, and the other options discussed previously, is that you can access the software program free of charge. Yes, for free. No monthly subscriptions, no annual fees, or a one-time payment.
Features:
Create your own Wave account
Create accounts for multiple credit cards and bank accounts
Track your monthly expenses
Monitor your monthly income
Bring in guest collaborators
Calculate sales taxes
Generate accounting reports
Sync with PayPal and Etsy.
Wave also offers other features some of which require payment. It should also be noted that if you want to add payroll, online payments, and monthly payments, you will have to pay transaction fees.
Conclusion
To find out which one is better for your business, review your business needs. From there, evaluate which version has the features that best address the needs and requirements of your business. Of course, you will have to consider the cost component.
One thing you have to keep in mind is the world is becoming more dependent on the Internet. Technology is evolving to accommodate the growing demand for mobile device users. That is the reason why Intuit has been increasing its investment in QuickBooks Online over QuickBooks Desktop.
Finally, consult with your accountant or bookkeeper. Find out which version he is familiar with and if it can handle the demands of your business.