Update: iKentoo has been acquired by lightspeed. iKentoo is an innovative iPad Point of Sale (POS) application that provides seamless solutions to businesses in the hospitality industry. iKentoo POS is ideal for all kinds of restaurants, hotels, bars, and delis.
Versions Of Lightspeed (iKentoo App)
For iPad – A restaurant till system
For iPhone or iPod touch – A mobile interface that waiters can use for order taking
How Does iKentoo POS Work?
iKentoo POS is an easy-to-use interface that you can use to take multiple food orders, manage the printer, arrange table seating, process payments, and much more. It is the first private blockchain-driven POS system. It is also powered by their TrueSync technology that enables the system to function and stay in sync with multiple devices even without the internet. Another amazing feature is iKentoo's capability to share till-to-till data across multiple devices.
iKentoo also offers a Back-Office portal where you can view your business data (CRM, financial report, sales update, inventory status, and staff schedule) anytime and anywhere.
Why Should You Switch to IKentoo?
Boost Your Sales. An organised management system is essential to running a successful business. With the iKentoo app, you will be able to operate efficiently. For example: If you own several branches of a coffee shop, you will be able to centralize operations, monitor sales performance of all the branches, and track your products, from one location.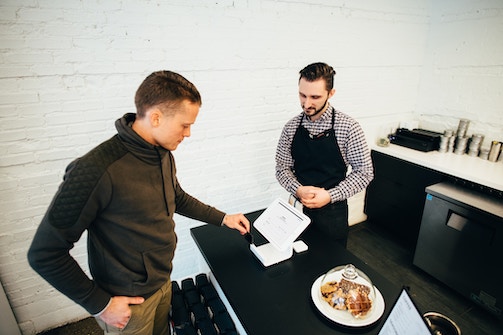 When you acquire a suitable service app for your business, you will be able to stay relevant in the industry and manage to overcome the cutthroat competition. Don't get left behind, update your system and adopt the iKentoo app so you could run your business smoothly and multiply revenue. Also manage time and money better thanks to the digital transformation of the foodservice industry, entrepreneurs can now manage their time and money better.
Advanced POS Application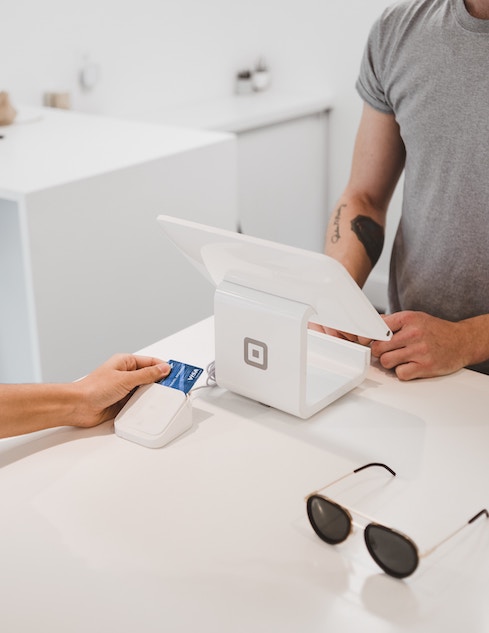 Advanced POS applications like iKentoo enable owners to run their businesses efficiently. Integrating iKentoo with your restaurant management system will help you complete your day-to-day operations without glitches. When running a restaurant, errors in one station or two can be costly. With iKentoo, you will be able to expedite food orders on time, process payments quickly, monitor stock inventory easily and bookkeep accurately. If you are running multiple branches, iKentoo's multi-site tools will enable you to oversee the operations effectively.
Increase Customer Satisfaction
Customers always look forward to a hassle-free experience whenever they dine or shop. The last thing you need is a customer ranting about poor service on social media!
Queuing, errors in order taking, delays in food preparation, and long waiting times can be avoided if you have a reliable POS system. iKentoo POS provides customers with different payment options to ensure swift transactions. It is also compatible with OPI payment or pin & chip terminals.
A Perfect Hotel POS
For hotels, iKentoo's integrations with third-party solutions such as HotSoft, Protel, MisterBooking, Base7Booking, and Mews Systems, guarantee easy booking and payment. Remember, when customers leave your restaurant beaming with satisfaction, they will keep on coming back.
Manage Your Business Remotely
You do not have to be on-site to run your business. With iKentoo, real-time access to all your branches is right at your fingertips. What more can you ask for? You will get things done efficiently because you can track your multiple sites at one go. Running a food and beverage business can be less stressful if you opt to utilise a reliable POS system that can help you grow your business.
iKentoo's User-Friendly and Highly Accessible System
You don't have to worry about your staff getting confused with a new system. They will figure out the ins and outs of the iKentoo POS system in one sitting. Their products can be customized according to your restaurant needs. Visit their website and discover how their POS system can help improve your business.