The Good Till were recently acquired by the number 1 global EPOS system provider SumUp®.
Running a successful restaurant is more than just maintaining the quality of food and service. Sure, if you can keep your diners happy they will always come back and ring up sales for your registers. However, you should also stay on top of your costs. Otherwise, your monthly expenses could end up eating your revenues. On that note a good place to start reducing business costs is to get your banking fees as low as possible, read our business banking comparison to see how.
This is where having a good, reliable EPOS system is very important.
EPOS stands for Electronic Point of Sale system which is oftentimes referred to as the cash register. Unlike the cash registers of yesteryear, the EPOS can do more things for your business. Think of it as cash register 3.0.
An EPOS functions like a normal cash register. It accounts for every sale that your business makes. In addition, it can generate reports, track and manage inventory, and support your store's marketing programs.
Your management team and select members of the staff can be authorized to access the EPOS so that they can effectively follow their duties and responsibilities. Properly set up, your EPOS system can improve the level of productivity for your business.
The Good Till Hospitality EPOS System – Designed For SMEs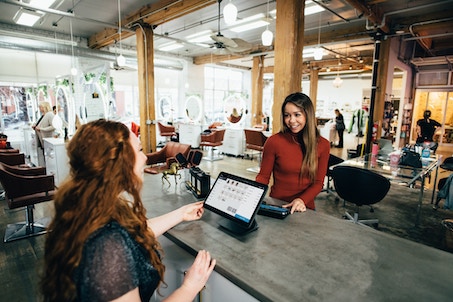 There are several outstanding EPOS systems in the market. One of the most popular EPOS systems available is the Good Till Hospitality EPOS.
Good Till is a company that positions its products and services toward the small and medium scale business enterprises. The purpose of the company is to help the SME's find ways to simplify restaurant management and make it easier for the business to expand its menu of offerings.
Good Till understands that in the hospitality industry, a business cannot be focused on selling only a single item or specialty product. In order to compete and thrive for the ever-changing demands of the consumer, the restaurant must be ready to change its business model.
This is why wine retailers are selling food within the premises. Coffee shops have become retailers of coffee bean grinders, tumblers, and French press machines. Then you have full-service restaurants opening a deli shop or an ice cream bar.
The Good Till Hospitality EPOS system was designed and developed to allow business owners to manage their expanding scope of products and services without having to buy a separate POS system.
4 Advantages Of Using The Good Till Hospitality EPOS System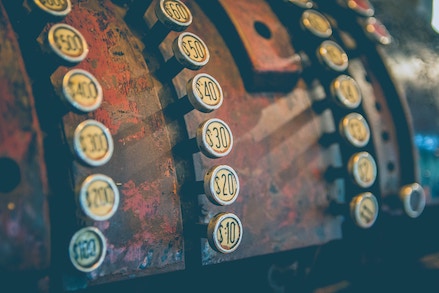 The features of The Good Till Hospitality EPOS are basic and simple, yet highly- functional. It was designed with the standard setup of hospitality business in mind.
There is nothing fancy or sophisticated about the EPOS system as the needs of the mega-business were not considered.
Despite being a no-frills, no bells and whistles system, the Good Till Hospitality EPOS can help you manage your restaurant or bar effortlessly.
Here are 4 of the advantages of using the Good Till Hospitality EPOS system for your business.
1. Designed For Single Platform Approach
Is your family-themed diner restaurant planning to close off a section as a bar for customers aged 18 and up? Are you a retailer of craft beer who wants to offer a selection of cheese and smoked meats for customers?
You no longer have to get a second POS to keep track of the new business. Good Till Hospitality EPOS system can handle these additions without a hitch or any glitch!
The system was designed to allow you to work on your business vertical without having to get another POS system to keep track of the additional procedures and processes.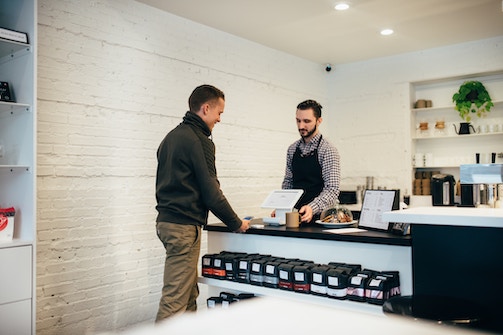 2. Customized API
API stands for Application Programming Interface. A computer program is made up of different components – Cloud- based servers, application servers, web applications, partner applications, and cloud resource data among others. The API of the system establishes the way in which all of its components work with each other.
In the case of Good Till, the company created its own API – one that is fully customizable to fit your own needs.
Thus, if you have specific requirements for your system that can only be provided by a third party vendor, Good Till's API will provide you with integration guidelines so you can use the process in your EPOS.
3. Convenient and Easy to Operate and Manage
With its iPad-based EPOS hospitality software program, the Good Till system is convenient and quite easy to operate and manage.
First, it will work offline. You do not need an Internet connection to access its features and stay on top of your business.
Second, it is a one-stop hub for all the information you need to run your restaurant. Good Till has an Advanced Stock Management Module which you can use to keep track of your current inventory levels, incoming deliveries, food wastage, and production schedules.
Finally, the Good Till Hospitality EPOS is more than just a POS. Likewise, it is an EPOM or Electronic Point of Marketing system.
It has features that will enable you to design and develop marketing programs that will drive more sales to your restaurant. You can access sales reports to help you target qualified customers. Once you have run your promos, you can keep track of their respective performances in real time.
4. Keep Your Existing Customers Happy
Many businesses are more focused on finding and creating new markets for their establishment. For them, it is always about market creation. Of course, there is nothing wrong with that. New customers mean new sales.
However, you should never forget your current clientele – the customers who have become loyal patrons to your restaurant. They are not only your customers. They can also help you generate new markets for your restaurant.
Therefore, make it a point to keep your existing customer happy by setting up loyalty programs or a loyalty rewards system.
Good Till can get this done for you!
The program has a built-in Advanced Loyalty Module called Goodies which is designed to keep track of your loyal customers – the ones who frequently dine at your restaurant.
Simply ask your loyal patrons to download the app so they can keep track of their rewards and points that they have earned thus far.
Conclusion
Managing a bar or restaurant is not an easy business to run. There are so many variables and factors that you need to stay on top of. From inventory to food cost to staff work shifts, you will be stretched out from one area to another.
Having a good EPOS system installed will make running the restaurant's day-to-day operations much easier.
If you're planning to have an EPOS installed, consider signing up for Good Till's Hospitality EPOS system. It is easy to manage and can simplify processes and make it easier for non-tech business people to oversee their operations.